"We devote ourselves to deliver a stable supply of quality products"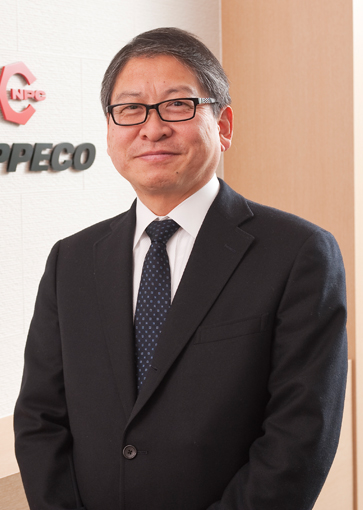 Sanshichiro Furuta, the founder of our company, established Furuta Jimusho (later became Nippon Petroleum Company) in 1933 to sell grease lubricants. Since then, the company navigated Japan's turbulent Showa period (1926–1989), changing its name to Nippon Koyu Shokai and then to Nippon Koyu Ltd. In April 2012, the company changed its name to Nippeco Ltd., named after our popular product NIPPECO, to make the next leap forward and further contribute to the growth of the petroleum industry.
To deliver a stable supply of products all over Japan as well as across the world, we have established the Okayama Plant in Western Japan and the Chiba Plant in Eastern Japan.
It is our belief that delivering a stable and continuous supply of products is the mission of all manufacturers. As globalization progresses, in order to quickly meet the needs of our customers inside and outside Japan, we at Nippeco remain united and make every effort to ensure a stable supply of products and make improvements through research and development.
We continue to devote ourselves to serving our customers and ensuring quality products. We would greatly appreciate your further guidance and support going forward.